After fighting for two years with the deer in Hoosier National Forest over who gets to eat the produce we decided to put up a deer exclusion fence. This was possible because pipe salvaged from a greenhouse demolition project was used for posts and existing corner braces were used at the corners. Payback will still take several years. Peace of mind is worth something.
It has been so nice not to have to deal with the double row of electric fence and it is much easier to use equipment.
We will see how the deer react this Fall when we have more food growing inside the compound than they have outside.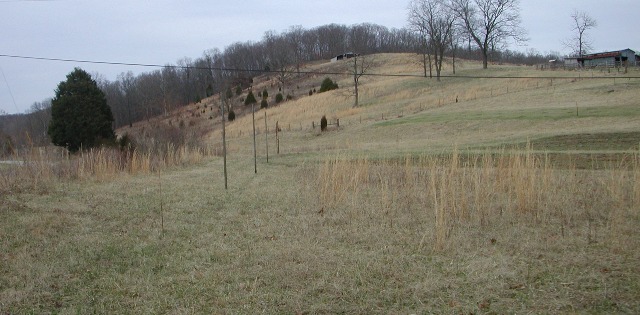 Started March 11, 2009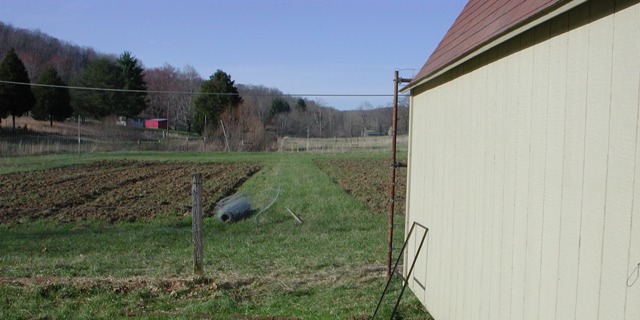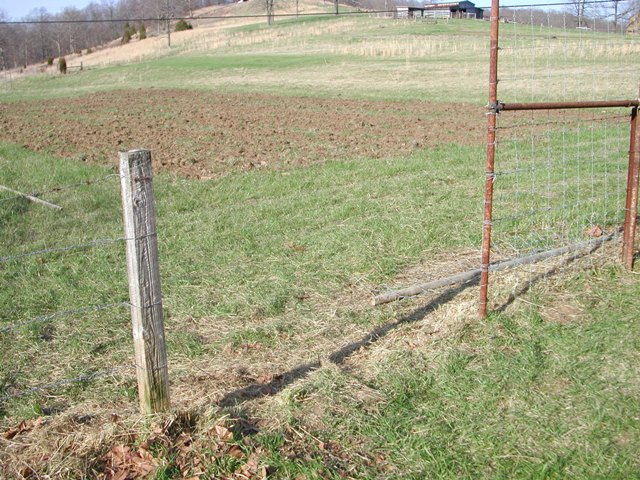 Potato ground hoping for warmer weather.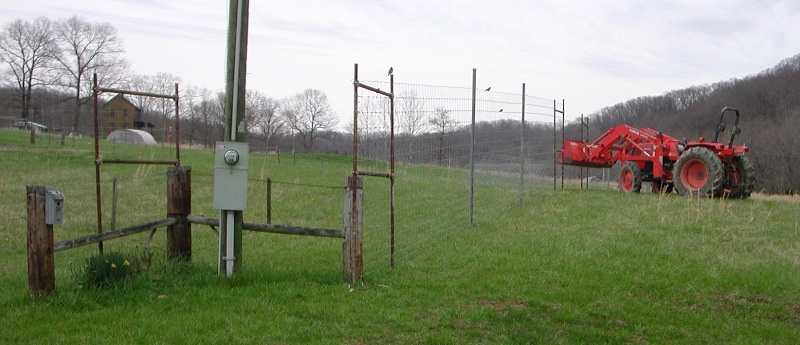 Notice the Blue Birds waiting for us to get out of their way.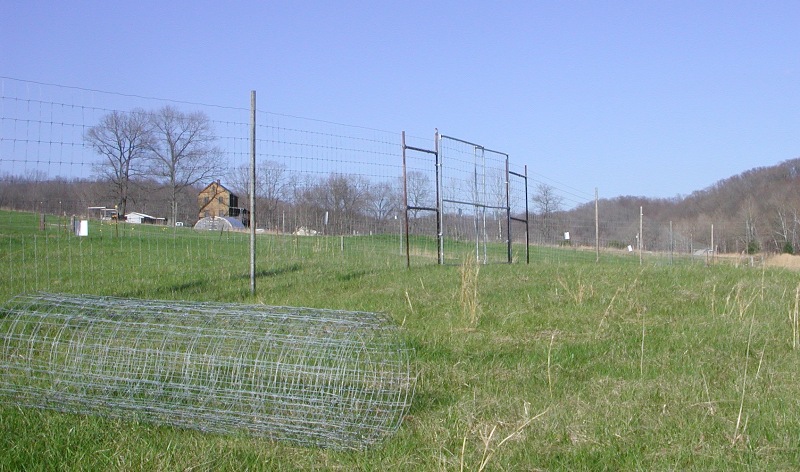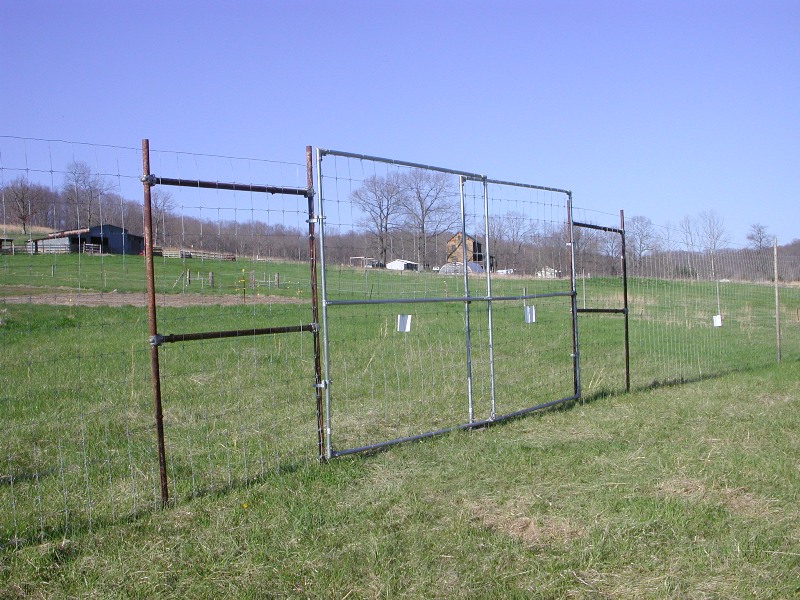 Made the gates with chain link fence top rail. Would have been cheaper to buy farm gates and attach fence for height.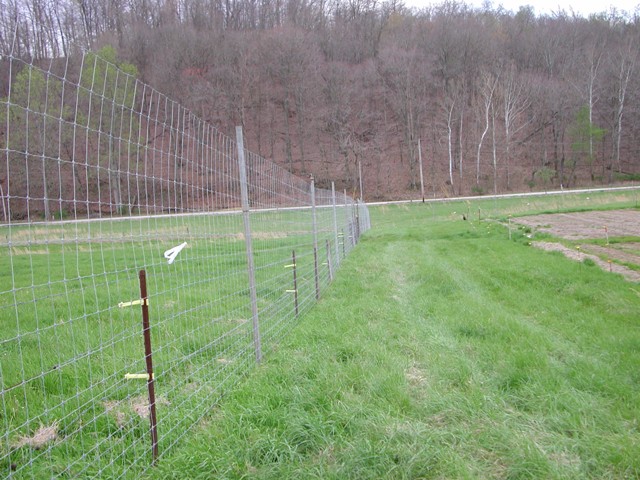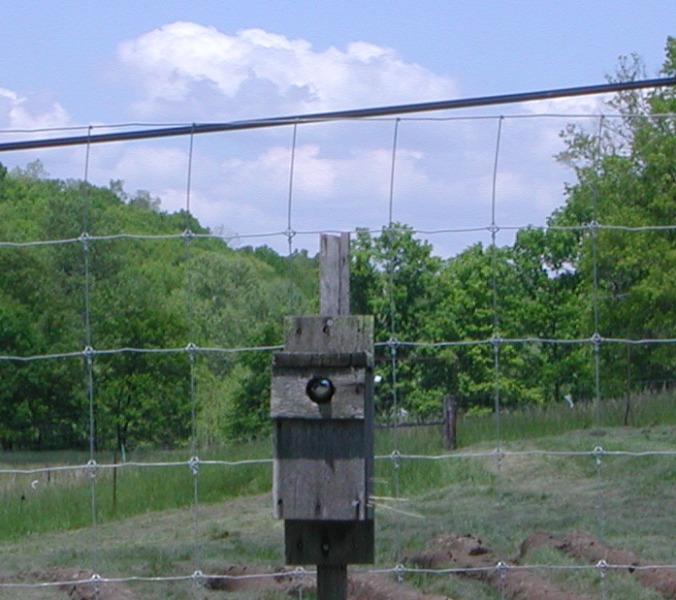 Swallow's kept an eye on us.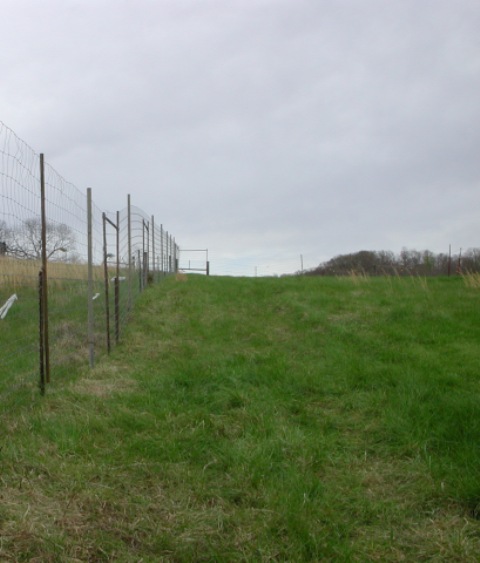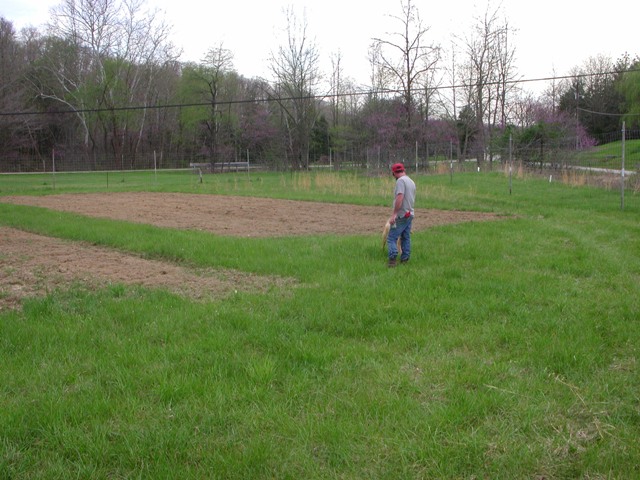 Fence completed April 24, 2009 and we now have almost four acres enclosed.