First potatoes finally coming up.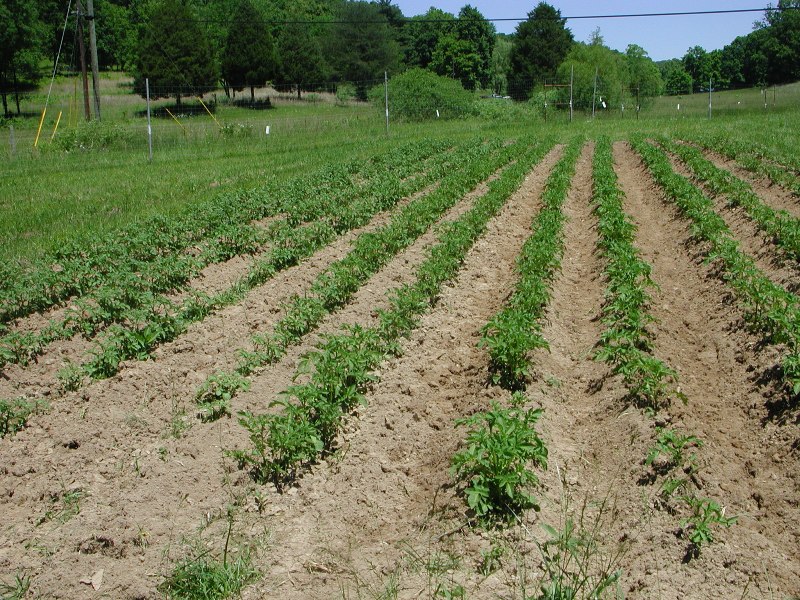 Doing OK, need some rain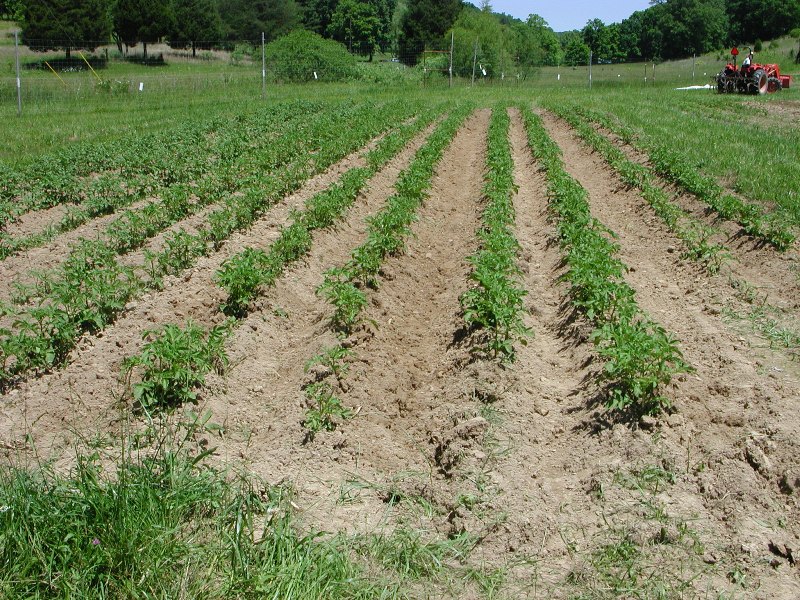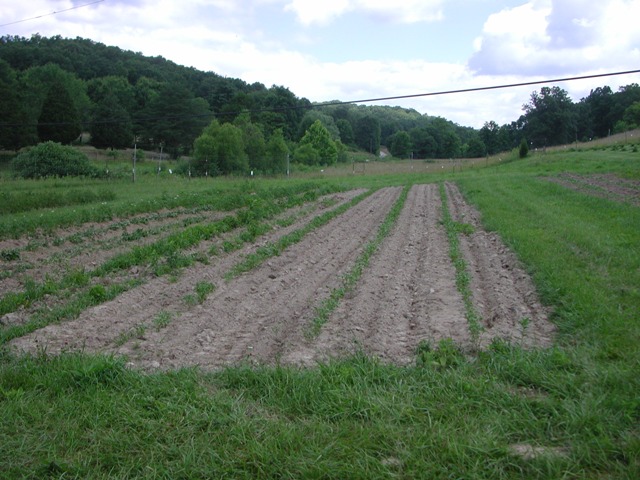 Second potato planting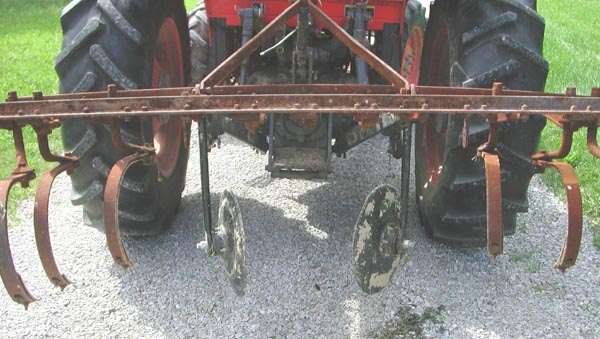 New life from the ashes for this old cultivator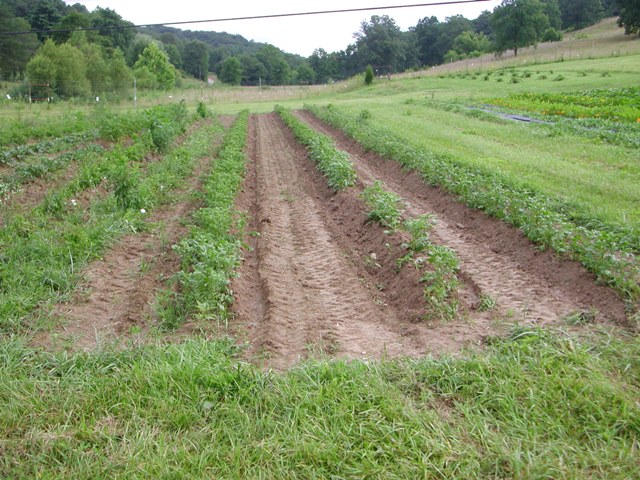 The old cultivator and the hilling discs sure beats using a hoe.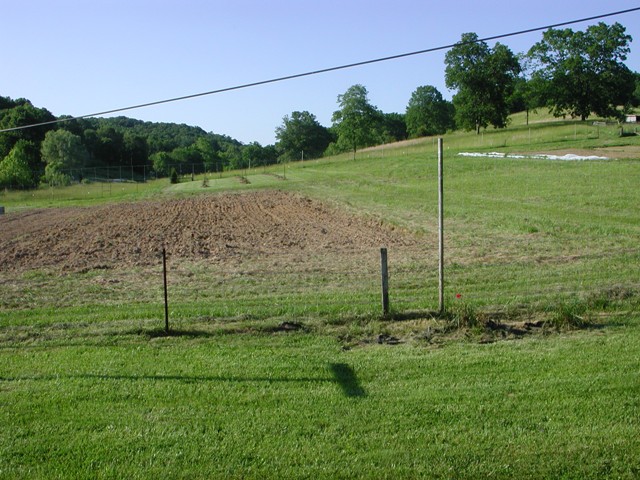 Squash ground ready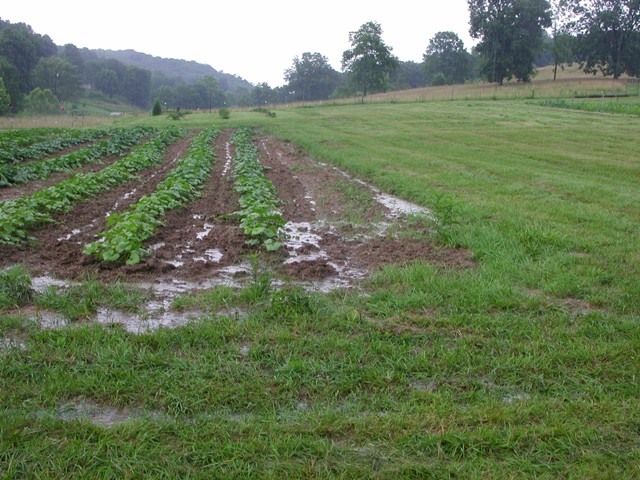 Squash getting very wet during July 10 downpour. They will take off now.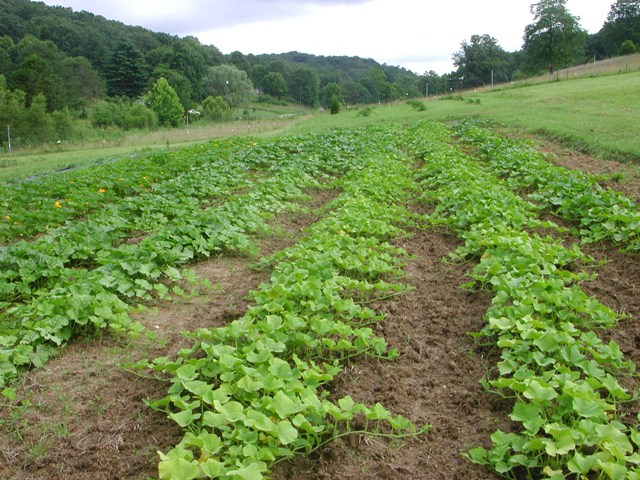 July 17. A week later and they liked that rain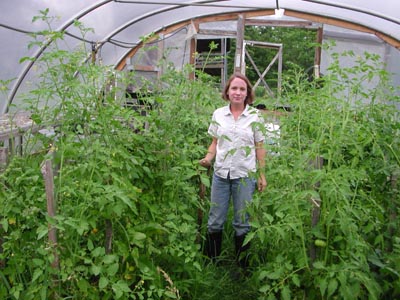 Christina working on Hornworm control