Summer
After the May 7 flood there were only two days with rain until September 3. July 7 with about one inch and August 16 with about 2 inches. By that time the drought was so severe it was only like getting a heavy dew.
Thanks to irrigation we kept most crops alive.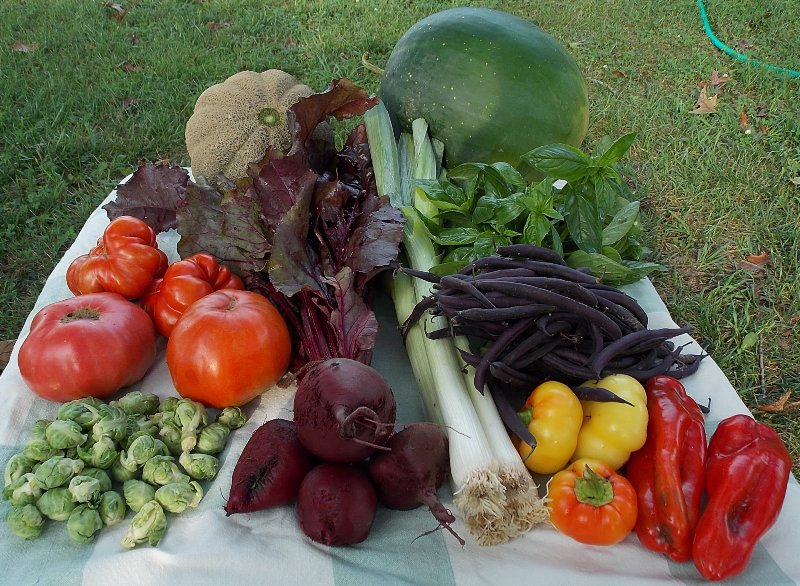 This was a CSA share for one of the late season weeks.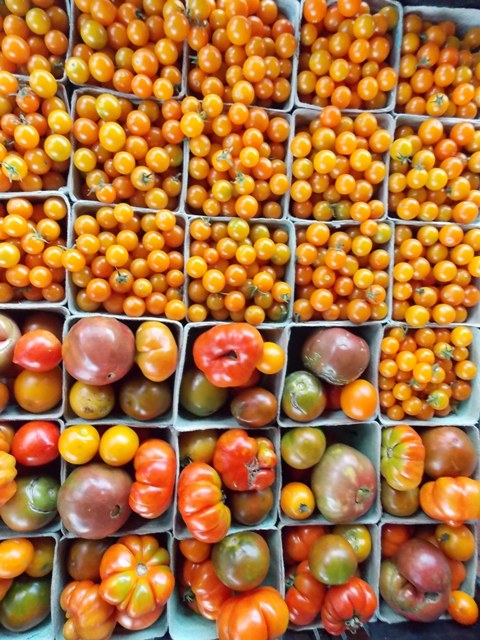 Market picture.